1885 to Early 1900s

Horticultural pioneer Kate Sessions founds her first nursery in San Diego and devotes her life to growing and studying plants. She later sums up her lifelong friendship with botanist Alice Eastwood by saying, "Our friendship developed through flowers - our children, which I am growing and you are naming."

1887

Musician, author and professional houseguest of Europe Jesse Shepard (pen name Francis Grierson) lived in San Diego only three years, but lived in style. Local bankers built Villa Montezuma for him. There he and his male secretary Lawrence Waldamer held musical seances and other cultural events. His book The Valley of Shadows, considered an American classic, is still in print.

Early 1900s

Visitors in search of a legend used to drive to Alpine during the 1920s and 1930s. There they would find Julian Eltinge, one of the world's most renowned female impersonators. He is remembered more in Europe where he had an accepted and respectable position in the theatre. He also appeared on Broadway in the U.S. Born William Dalton in 1883, his career began in 1898 and extended through the early 1900s.

1917
An ordinance is passed that prohibits sexual intercourse within the city limits of San Diego, unless the participants are husband and wife.

1958

Lou Arko opens the Brass Rail at 6th and B Street in downtown San Diego. Six years later, he moves "the Rail" to 5th and Robinson in Hillcrest.

1968
Lesbian enlisted person, Diann Pierce (DiNova), declares her homosexuality to Navy officials in San Diego and is dishonorably discharged. After lengthy court proceedings, Pierce's discharge is upgraded to honorable due to her excellent Naval record.

1969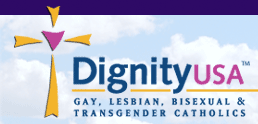 The national organization for LGBT Catholics, DignityUSA, is founded in San Diego by Fr Patrick X Nidorf, OSA. It later relocates to Los Angeles. The San Diego Chapter is founded in 1972 by Pat McArron & Pat McSweeney.