2000
San Diego Mayor Susan Golding and other city council members publicly register their opposition to Proposition 22, the Knight Initiative Limit On Marriage Act, a ballot proposition that will limit marriage in California to opposite-sex couples only. SDGL Times 1/13/00 p.14 see also 2/24/00 pp.14,18; Update 2/23/00 pp.1,8.
Three U.S. Marines are discharged from the service and given jail sentences for committing a hate crime that included robbery of a gay man in Hillcrest. In another trial a man is sentenced to prison for committing a hate crime against gay men at the Che Che Club, a gay bar in downtown San Diego.
Update 1/12/00 p.9,p.1,8; SDGL Times 1/20/00 pp.16,17, 4/13/00 p.14.
Ernest Green, a member of the Board of the Lesbian and Gay Center and a well-known local drag entertainer under the name of Cherie, dies of a heart attack shortly after performing in a benefit drag show at the Hole, a gay bar in the Loma Portal area of San Diego. The show is a fundraiser for the Harvey Milk/Tom Homann Student Scholarship. SDGL Times 1/27/00 p.14 photo.
Local gay activists take complaints about police harassment of gays in parks and bars to the San Diego Civil Service Commission. SDGL Times 2/24/00 p.14 photo, 3/9/00 pp.20,22; see also 4/6/00 pp.14,18 and 5/25/00 pp.14,18.
Charles Lago, a gay British national who owns the Quentin Crisp Theater in Hillcrest, formerly known as 6th@Penn, agrees to leave the country after being arrested by the Border Patrol at the San Clemente checkpoint. Lago's plight has attracted much local attention in the gay community not only because he owns a well-known business in the community but also because he is being forced to leave his companion of twelve years, Chip Snell, a UCLA law student and U.S. citizen. SDGL Times 2/23/00 pp.16,20 photo.

Ted Weathers becomes San Diego's first openly gay male superior court commissioner. Weathers, a local attorney, has served as a deputy public defender and a board member of the San Diego Democratic Club. SDGL Times 3/2/00 p.16 photo.
KPBS, San Diego's public television station, becomes the first station to actively seek gay and lesbian donors when it hires Jeffrey Wergeles as a fundraising associate to raise money in the gay and lesbian community. Wergeles is a former board president of Mama's Kitchen, a local AIDS agency. SDGL Times 4/20/00 p.16.

Twenty-four San Diego swimmers, members of San Diego's Different Strokes Swim Team, compete in the World Gay and Lesbian Aquatics Championship in Paris, France. Team members bring home more than twenty gold, silver and bronze medals from the championships. Update 5/4/00 p.10 photo.
Euphoria, a coffee shop in Hillcrest that was a favorite hangout of gays and lesbians 21 and under, closes when the building is sold. SDGL Times 5/4/00 pp.16,20.
The Greater San Diego Business Association, is the first gay business association in the country to sign a memorandum of understanding with the U.S. Small Business Association giving GSDBA members access to the business assistance that the SBA provides. SDGL Times 5/18/00 pp.14,18.

Stepping Stone, San Diego based rehabilitation program that focuses on alcohol and drug treatment for the gay community, opens a new, two million-dollar, 29 bed residential facility near University Avenue and Interstate 15. Update 5/25/00 pp.1,10 photo.
More than 200 gay and lesbian youth aged 14 to 24 attend The Other Prom, the annual dance held at the Lesbian and Gay Center to give gay youth a chance to go to a prom with their dates without fear of harassment. Update 6/22/00 p.10 photo; SDGL Times 6/22/00 pp.14,18 see also 6/15/00 p.16.
The AIDS Chaplaincy Program, which offered spiritual support to local AIDS patients, closes after 15 years of service because of lack of funds. The program started as part of the Necessities of Life project that later became part of the AIDS Foundation but continued after the Foundation closed. SDGL Times 6/29/00 p.16.
San Diego feminist, activist, author and lecturer Barbara Macdonald dies at age 86. A longtime critic of ageism in the lesbian and gay community, Macdonald co-authored Look Me In The Eye: Old Women, Aging and Ageism with her partner Cynthia Rich. SDGL Times 6/29/00 p.22.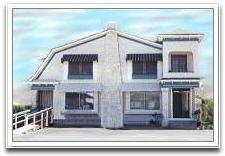 Hillcrest Youth Center, a branch of the Lesbian and Gay
Community Center designed specifically for gay youth 24 and under, opens near Fourth and Robinson in Hillcrest. The new facility has been planned to be a safe, comfortable and cool place for San Diego's LGBT youth. SDGL Times 7/20/00 pp.32,37 see also 6/1/00 p.14; Update 7/20/00 p.39 photo.
The homophobic organization Exodus Intl. holds its annual conference at the Point Loma Nazarene College shortly after San Diego gays and lesbian finish celebrating Gay Pride 2000. Exodus attempts to "cure" homosexuals through prayer. To protest, members of the Human Rights Campaign hold a community member in front of the Lesbian and Gay Center. Update 7/27/00 pp.9,10; SDGL Times 8/3/00 pp.14,20.
The San Diego Human Dignity Foundation becomes the first LGBT foundation in the nation to collaborate with a mainstream foundation, the San Diego Foundation, to raise money for LGBT causes. SDGL Times 8/10/00 p.16.
San Diego protesters stand outside the Boy Scout Headquarters in Balboa Park as part of a nationwide protest of the organization's policies of discrimination against gays and atheists. SDGL Times 8/24/00 pp.14,20 photo.
Also the American Civil Liberties Union and the Tom Homann Law Association file a lawsuit against the city of San Diego because of its support of the Boy Scouts. SDGL Times 8/31/00 pp.14,20 photo, 11/22/00 pp.14,18; Update 8/10/00 pp.1,8 and 8/17/00 p.9 and 8/24/00 p.1.
The San Diego Chapter of the Gay, Lesbian and Bisexual Veterans of America holds its first meeting at the War Memorial Building in Balboa Park. SDGL Times 9/21/00 pp.14,22; see also 11/30/00 pp.16,20 photo.
Tijuana's Lesbian and Gay Community Center, the only such center in all Mexico, has run out of money and is in danger of closing. The two-room facility is largely involved in AIDS work but has been unable to find financial support from Mexican sources. SDGL Times 9/21/00 pp.16,20 photo.
For the first time in Hillcrest a billboard at Robinson and Sixth Avenue proclaims a message to gay voters: "Got Pride? Not if you don't vote?" The sign was financed by Herb King, a longtime gay activist. SDGL Times 10/19/00 pp.14,18 photo; Update 11/2/00 p.1 photo. Earlier in the year PFLAG finances
bus bench ads in the city and in north county that proclaimed "Hate Speech Hurts Our Children." Update 8/17/00 p.9.

Openly lesbian Christine Kehoe and Toni Atkins win in the elections. Kehoe moves to the State assembly and Atkins replaces her as Third District Councilperson. Update 11/9/00 p.1 photo and 11/16/00 pp.1,14; SDGL Times 11/09/00 pp.14,18 photo; 11/16/00 pp.14,18 photo.
San Diego hosts the 22nd Annual Tournament of Champions of the North American Gay Volleyball Association. Thirty-two teams from the United States and Canada participate at the Balboa Park Activity Center. Update 11/30/00 pp.16,17 photo.
---
2001
Well-respected San Diego gay attorney George Haverstick dies at the age of 74. Haverstick, a former partner of gay attorney Tom Homann, is well known for his defense of community members who were entrapped by the police or could not afford legal services. He is best remembered for his winning defense
of several of the men arrested in the infamous May Company bathroom arrests in 1977, an event that marked the beginning of strong, vocal gay rights advocacy in San Diego. SDGL Times 1/04/01 p.16.
Openly gay sports teams hold tournaments in San Diego. The Activity Center in Balboa Park is the site of the Amateur Gay Vollleyball Tournament while Coronado High School is the site for the Hillcrest Classic, a gay and lesbian basketball tournament. Update 1/18/01 pp.16,17 photos.
San Diego's new mayor, Dick Murphy, names six citizen panels to ensure the City's commitment to diversity. Art Thompson, executive director of the Lesbian and Gay Community Center, is named to chair one of the panels, the Gay and Lesbian Advisory Board. SDGL Times 1/18/01 p.16 photo; see also
Update 4/5/01 p.9.
The North County Center in San Marcos, a satellite of San Diego's Lesbian and Gay Community Center, celebrates its fourth birthday and also announces plans to move to a new site with lower rent as part of the effort to stay open despite a shortage of funds. Update 1/25/01 p.8; SDGL Times 1/25/01 pp.14,20.
Valerie Stallings, a longtime friend of the GLBT community, resigns from City Council after being found guilty of misdemeanor offenses of accepting gifts from the owner of the Padres ball team and not reporting them on her taxes. Nine years earlier Stallings defeated homophobic councilperson Bruce
Henderson for the Sixth District council seat. Update 2/1/01 p.1; SDGL Times 2/1/01 pp.14,20.
Focus on the Family, a Colorado-based Christian organization dedicated to changing homosexuals to heterosexuals, holds a one-day conference at the San Diego First Assembly Church. The conference is meant to counter the positive success of groups such as the Gay Straight Alliance and Parents and
Friends of Lesbians and Gays. Conference goers are meet by some fifty young gay and lesbian protesters. Update 2/8/01 p.8; SDGL Times 2/8/01 pp.14,19.
Bob Filner, Congressman representing San Diego's 50th District, sponsors in Congress The Permanent Partners Act, which would allow gay U.S. citizens to sponsors their permanent partners for residence in the United States. Update 2/22/01 p.1 photo.
Update, one of San Diego's two gay newspapers, publishes its 1000th issue. Update 2/22/01.
In an unusual move the San Diego Police Department notifies local gay organizations and publications that its vice officers are going to begin a crack down on internet online advertising for escort services that explicitly offer sex for money. The Police Department promises to target both heterosexual and
homosexual escorts. The announcement is meant to assure the LGBT community that police vice arrests are not aimed solely at the gay community. SDGL Times 2/22/01 pp.14,19; Update 2/22/01 p.13.
To increase the number of gay and lesbian officers, the SD Police Department recruiters hold a forum at the LGBT Center to try to interest local gays and lesbians in a career in the police department. SDGL Times 3/15/01 p.19.
The Center North County, a branch of the San Diego Lesbian and Gay Men's Community Center, moves to its new home on Mulberry Drive in San Marcos. Update 3/22/01 p.4; see also Update 4/12/01 p.11
Update, one of San Diegos gay and lesbian publications, celebrates its 22nd anniversary. Update 3/22/01.
Flicks, a gay video bar in Hillcrest, celebrates its 18th year in operation. SDGL Times 3/22/01 p.16 photo.
San Diego's Lesbian and Gay Center proudly announces that last year, volunteers at the Center logged 38,000 hours of service, the equivalent of 18 full-time employees. Update 4/5/01 p.10.
The San Diego Hotel and Restaurant Employees Union (Local 30) votes to grant its members domestic partner benefits. SDGL Times 4/5/01 p.14.
Bienestar Human Services, a Los Angeles-based Latino community services organization that serves the Latino GLBT and HIV communities, announces plans to open a Latino/a GLBT center in San Diego. Update 4/12/01 p.1 photo.
The San Diego Tennis Federation, a member of the Gay and Lesbian Tennis Alliance, celebrates its 18th anniversary with team tennis matches from February through May. Update 4/19/01 p.23.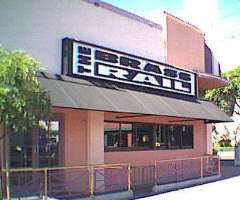 The Brass Rail, currently the oldest gay bar in San Diego still operating, celebrates its 43rd anniversary. The bar, on the corner of 5th and Robinson in Hillcrest, started life at 6th and B in downtown San Diego. At that time the bar was straight by day and gay by night. SDGL Times 4/19/01 p.14 photo; see also SDGL Times 4/12/01 pp.42+.
In an effort to recognize the diversity of the community, the San Diego Pride Board holds an open meeting at the Center to discuss a new name for the Pride celebration. Community members suggest names such as Queer Pride, Rainbow Pride, and Gay, Lesbian, Bisexual and Transgender Pride. Update 4/19/01 p.1.
A federal judge rejects the Boy Scouts arguments to have the ACLU-backed lawsuit against them dismissed and allows the suit to continue. The ACLU is representing a lesbian couple who contend that the city's lease of park land to the Scouts violates the Constitution and the separation of church and state because the Scouts will not permit gays or atheists to be members. SDGL Times 4/26/01 p.16; Update 4/26/01 p.7; see also SDGL Times 6/14/01 pp.14-19.
Community members become concerned when the San Diego Redistricting Commission meets to discuss potential mapping changes to be made in San Diego's council districts. The city is required by law to redraw council district boundaries every ten years to achieve an equal number of voters in each
district. District 3 Councilmember, Toni Atkins, proposes treating the GLBT community, largely located in Hillcrest and North Park, as a special interest community that should remain in the same council district. SDGL Times 5/3/01 p.16 photo; see also 4/26/01 p.12,14,19.
Scott Coors, the gay grandson of the founder of Coors Brewery, gives San Diego's LGBT Center the gift of $25,000. The gift is somewhat controversial because members of the Coors family have openly supported anti-gay groups and legislation and, in response, the gay community boycotted Coors
products. Update 5/3/01 p.11 photo; SDGL Times 5/3/01 pp.14,18-19 photo.
The city of San Diego applies for a $138,812 grant, which, if awarded, the city plans to match to pay for the training, education and salaries of two prosecutors in the city attorney's office who will focus on same-sex domestic violence. Councilperson Toni Atkins praises the City Attorney saying that he is
the only such official in the country to develop a same-sex domestic violence program. Also, police sergeant Mark Dallezotte of the police department's Domestic Violence Unit holds a workshop on domestic violence at the Lesbian and Gay Center in Hillcrest. Update 5/24/01 p.12; SDGL Times 5/24/01
pp.16,20 photo.
In a surprise act Art Thompson resigns as Executive Director of The Center after two years in the position. Thompson was first appointed Interim Executive Director to fill the vacancy left when Karen Marshall resigned. Thompson says he is tired from the intensity of the work involved in running The Center and that his resignation is voluntary to allow him to rest and focus on his personal life. Update 6/7/01 p.1 photo; SDGL Times 6/7/01 pp.14,18,19 photo.
The Lesbian and Gay Center issues its annual report that shows the Center to be $150,000 in debt. The money problem is caused to the Center's growth coupled with fewer contributions from the community. To handle the financial crisis the Center outlines a program a cutbacks and a new fundraising campaign, I Belong. Update 7/12/01 p.11; SDGL Times 7/12/01 pp.14-19.
Over 1200 women march from the Center to Trolley Barn Park in University Heights in the annual Dyke March, making this the largest Dyke March ever in San Diego. The march is part of Day of the Dyke celebrations, which include speakers, poetry readings and music. SDGL Times 7/19/01 pp.14-20 photo;
Update 7/19/01 p.1 photos.
The San Diego City School Board approves a five-year charter for a new charter school that will be open to the children of GLBT parents and others. Suzette Southfox of Family Pride Coalition says that the mission of the school is to create an academic community where family and diversity flourish. SDGL
Times 7/19/01 pp.16-19.
The County Board of Supervisors votes to grant health benefits to the domestic partners of county workers and the City Council votes to declare July 23-29 "Lesbian and Gay Pride Week." Update 7/26/01 p.19 photos; SDGL Times 7/19/01 p.32.
KPBS airs a documentary on the history of Hillcrest, which includes its current status as a gay and lesbian neighborhood and also includes film of this year's Pride Parade. SDGL Times 7/19/01 p.27
Citing labor relations guidelines, the Post Office refuses to allow postal workers to march in the Pride Parade in uniform. Postal workers have marched in uniform and with a postal vehicle the past two Pride parades. SDGL Times 7/26/01 pp.32-37.
The Imperial Court de San Diego celebrates its 30th year. Update 8/9/01 p.1 photos; SDGL Times 8/2/01 p.12; see also LGHSSD newsletter Fall 2001.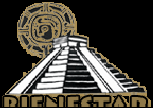 Bienestar Human Services, a latino HIV community organization, opens in North Park. The non-profit service organization operates six other agency centers in the greater Los Angeles area. Update 8/9/01 p.11; 8/16/01 p.1 photos; SDGL Times8/23/01 pp. 16,19.
Gay male couple, Ross Larsen and Rusty Cummings, win the $57 million dollar lotto jackpot after purchasing a quick pick ticket at a Mission Hills store while on their way to a gay bowling tournament held in San Diego. The couple live in San Bernardino and have been together for 22 years. SDGL Times 8/9/01 p.25 photo.
Openly gay police Sergeant Mark T. Dallezotte becomes the new special assistant to the Chief of Police and the liaison to the GLBT community. Lesbian Sergeant Natalie Stone steps down after serving three years as police liaison. SDGL Times 8/16/01 p.16 photo.
About 200 protesters rally in front of the Boy Scout headquarters in Balboa Park to protest the Scouts anti-gay discrimination policies. The rally is organized by Balboa Park for All, a group formed to protest the city's leasing of public land in the park to the Scouts. Speakers at the rally include members of
PFLAG, the ACLU and the Center's public policy department. Update 8/23/01 p.1 photo; SDGL Times 8/23/01 pp.14,18 photo.
The Gay and Lesbian Victory Fund holds its national gala in San Diego to celebrate ten years of successful political fundraising. The keynote speaker is Howard Dean, governor of Vermont, who signed the controversial "civil union bill" giving legal status to same-sex couples. Update 8/30/01 p.13 photo;
SDGL Times 8/30/01 pp.14,19 photo.
Herb King, 83, a longtime community activist, dies of a heart attack. King founded Athletes in Motion (AIM), the local umbrella organization for gay sports teams, and co-founded the North County Gay Association and the San Diego Chapter of Gay, Lesbian, Straight Education Network (GLSEN). King is
survived by his partner of 42 years, Stan Mahan. SDGL Times 9/27/01 p.14 photo and 10/4/01 pp.12,16,21; Update 10/4/01 p.10 photo.
Two of San Diego's gay dance clubs celebrate anniversaries. Rich's celebrates its 10-year anniversary, and Club Montage celebrates its 5-year anniversary. SDGL Times 10/4/01 pp.14,16,18,21 photos.
A new lesbian bi-weekly magazine, The Lavender, publishes its first edition October 22. The magazine is a news and life-style journal for lesbians and is California's only bi-weekly lesbian publication.
Mandy Schultz, former executive director of Pride and a well-known member of the community, is found dead in her car five weeks after she was first reported missing. Schultz had been killed on impact after her car plunged 300 feet down an embankment on Highway 67. Update 11/1/01 p.1; SDGL Times
11/1/01 99.14,18 photos.
The first Latin Pride Festival is held in Balboa Park. Over 2000 lesbian and gay latinos/as attend the one-day event that is planned to be an annual celebration. Update 11/15/01 p.1 photos; SDGL Times 11/15/01 pp.14,18 photos.
The Lesbian and Gay Center announces that has paid down its longstanding debt and is financially in the black. The debt, which caused much comment and concern in the community, was retired by a combination of increased smaller donations through a number of fundraising programs and a number of sizable donations from, among others, former mayor Maureen O'Connor who gave a $75,000 matching grant to the Center. SDGL Times 11/29/01 pp.14-18.
The San Diego City Council approves the renewal of the lease of Balboa Park land to the Boy Scouts of America despite much protest from the gay community because the Scouts openly discriminate against gays. The Council hearing considering the lease is so well attended that the Council has to move from its regular chambers to Golden Hall. The council session lasts an entire day with over 60 persons speaking against the renewal. Only three council members, Toni Atkins, Donna Frye and Ralph Inzunza, vote against the Scouts. SDGL Times 12/6/01 pp.14-18 photos; Update 12/13/01 pp.1, 8-11 photos.

The San Diego chapter of PFLAG, Parents, Families and Friends of Lesbians and Gays, celebrates its 20th Anniversary with a party at The Center. Update 12/13/01 p.1 photo; SDGL Times 12/13/01 pp.14,19 photos.
Delores Jacobs becomes Executive Director of the Lesbian and Gay Center. Jacobs had been acting as Interim Director since the resignation of Art Thompson. SDGL Times 12/20/01 pp.14, 19 photo; Update 12/20/01 pp.1, 8.
---
2002
More than 100 community activists protest in front of Borders bookstore in Mission Valley because of the appearance and book signing by Dr. Laura Schlessinger, homophobic radio talk show host. The protest, organized by Sherry Wright, the Center's Public Policy Director, is so successful that Borders has to close its store to the public for the day and allow in only persons who had purchased Dr. Laura's book. Update 1/24/02 p.1 photos; SDGL Times 1/24/02 pp.16,18 photo.
The San Diego City Council honors Delores Lesnick for her three years as president of PFLAG,
Parents, Families & Friends of Lesbians and Gays, by declaring January 28th Dolores Lesnick day in San Diego. Update 1/31/02 p.1 photo.
The first women's health festival focusing on the health concerns of lesbian, transgender and bi-sexual women is held at the Bienestar Community Center in North Park. The event, named Vagina Fest, is sponsored by V.A.G.I.N.A., Vibrant Activist Grrrls Inciting National Attention, the group that also produces the Dyke March during Pride and the Day of the Dyke. Lavender 2/02 pp. 8,10; SDGL Times 2/21/02 pp.14,19 photo; Update 2/21/02 p.9 photos.
Barbara Crusberg, a well-known community activist since 1975, dies of cancer. Crusberg was involved with AIDS WALK, Mama's Kitchen, Diversionary Theater, MCC, and the Greater San Diego Business Association. Update 4/18/02 p.1 photo; SDGL Times 4/18/02 p.12 photo.
The San Diego Chapter of the Gay, Lesbian, Bisexual Veterans of America hosts the 8th annual GLBVA convention and Military Ball in San Diego. The Ball at the Center in Hillcrest is attended by more than 300 gay veterans. The theme of the convention is "Lift The Ban," and during the convention members
vote to change the organization's name to American Veterans for Equal Rights. Update 4/18/02 p.1 photo; SDGL Times 4/19/02 pp.42-45.
The Lesbian and Gay Center, officially The Center For Social Services, a name taken almost 30 years ago when very few newspapers or telephone directories would print the words gay and lesbian, changes its names to San Diego Lesbian, Gay, Bisexual & Transgender Community Center, dba, The Center. Update 6/6/02 p.1; SDGL Times 6/6/02 pp.14,18.
Eddie Conlon, 74, known as Queen Eddie, Queen Mother for Life of the Imperial Court de San Diego, dies of cancer. Queen Eddie was a columnist for many local gay publications and a community personality and activist. Update 7/18/02 p.1 photo; SDGL Times 7/18/02 pp.12,14,21 photos.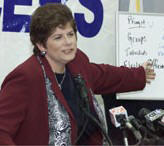 Bonnie Dumanis is elected District Attorney for San Diego County and becomes the first openly gay or lesbian district attorney ever elected in
the United States. SDGL Times 11/14/02 pp.14-15 photos; Update 11/14/02 p.1.

AIDS Walk becomes an LGBT Center fundraiser once again when its Board disbands and the Center takes over the annual walk to raise funds for AIDS programs. AIDS Walk had been a Center program early in its existence but had developed its own board of directors as it grew. SDGL Times 11/21/02 pp.16-19.
A new national gay magazine, XODUS, based in San Diego announces publications of its first issue aimed at the young "coming out" gay male. SDGL Times 11/21/02 pp.16-18 photo.
The Owen Clinic, UCSD's AIDS clinic, celebrates its 20th year anniversary. Update 11/21/02 p.11 photo; SDGL Times 11/28/02 P.16 photo.
The Union-Tribune publishes its first same-sex anniversary announcement in it "Celebrations" section recognizing the silver anniversary of David Rea and Harry Sillen, the owners of David's Coffee House
in Hillcrest. SDGL Times 12/29/02 pp.14-15.
An openly gay man, Frank Tierney, is sworn in a a city council member in Coronado. Tierney, a Republican, joins Bonnie Dumanis, also Republican, as the two new openly gay office holders in San Diego County.SDGL Times 12/26/02 p.40 photo.
---
2003
The Joan Kroc Community Center at 66th and University, operated by the Salvation Army, approves and then denies use of the center by the San Diego Gay Mens Chorus after learning that there may be drag performances as part of the Chorus show. Chorus representatives are told that drag is not in
line with the Salvation Army's mission policy. SDGL Times 2/6/03 pp.14,18 photo.
A San Diego woman is denied fertility treatments by the North Coast Women's Care Medical Group of Vista because she is a lesbian. Guadalupe Benitez and her partner Joanne Clark file discrimination charges in California State Appeals Court after having their case dismissed by Superior Court. SDGL
Times 2/13/03 pp.14-15 photo; Update 2/13/03 p.1; see also Update 3/13/03 p.1.
Congress member Susan Davis (D-San Diego) cosponsors the Permanent Partners Immigration Act, which will allow gay and lesbian U.S. citizens in relationships with citizens of foreign countries to sponsor their partners for immigration and residence status in the U.S. SDGL times 3/13/03 P.16 photo.
A gay domestic violence murder trial is the first homicide case heard in the South County Court House. SDGL Times 3/20/03 p.14.

Mama's Kitchen, the San Diego County food delivery service
for people with AIDS, delivers its 2.5 millionth meal. County Supervisor Ron Roberts takes part in the delivery to celebrate the milestone. Update 3/20/03 p.7 photo.

The San Diego LGBT Center reopens after eight months of renovation. The newly renovated building at 3090 Centre Street is soon to be the site of the Center's 30th anniversary celebration. SDGL Times 4/24/03 pp.14,18 photo; Update 4/24/03 p.7 see also Update 5/1/03 p.1 photo.
The San Diego Lesbian and Gay Historical Society, also known as the Archives, changes its name to the Lambda Archives to reflect the diversity of its collections and of the community it serves. Update 4/24/03 p.7; SDGL Times 4/24/03 p.20.
A federal judge in San Diego rules that the Boy Scouts lease of land in Balboa Park violates the California State Constitution and the first amendment of the United States Constitution. Community activists, who have long opposed the lease because the Scouts discriminate against gays, applaud the
decision. SDGL Times 7/7/03 pp.14-18 photo; Update 7/7/03 p.10.
The California Supreme Court affirms second-parent adoption which permits both partners in a same-sex couple to have a legal relationship with the couple's children. The court case was the result of earlier court battles fought by a San Diego lesbian couple. Update 7/7/03 p.1; SDGL Times 7/14/03 p.16 photo.
San Diegan Jason Tiner, who appeared on BRAVO's reality show "Boy Meets Boy," is discharged from the military as a result of his appearance as a gay man on a gay-themed show. SDGL Times 7/28/03 pp.14-18 photo.
---
2004
The City Council of San Diego votes to settle the ACLU's lawsuit against the city over the Boy Scouts use of public land in Balboa Park and to give notice to the Scouts that their lease has been terminated. Update 1/15/04 p.1; SDGL Times 1/15/04 pp.14-15.

The Live And Let Live Alano Club, San Diego's gay and lesbian Alano Club, celebrates is 20th Anniversary. SDGL Times 1/22/04 pp.16,18.
Joan Kroc, widow of the late owner of McDonalds and the SD Padres, leaves in her estate a gift of $500,000 to Mama's Kitchen, the local meal delivery service for persons living with HIV. Update 1/29/04 p.9; SDGL Times 1/29/04 pp.16,20 photo.
As part of the struggle to win the civil right of legal marriage for same-sex couples, the Center's Public Policy Department establishes a Marriage Project, holding a town hall meeting to plan and to organize community action. Also, Equality California (EQCA), California's largest LGBT advocacy organization,
opens a San Diego office in the LGBT Center. Update 2/3/04 p.9; SDGL Times 2/3/04 pp.14-15 photos and 3/4/04 pp.16,18.
The Update, one of San Diego's two LGBT community newspapers, celebrates its 25th anniversary. See Update March 18, 2004.
San Diego County denies married-partner benefits to the partner of a female deputy sheriff who married her same-sex partner in San Francisco. County officials explain that the state does not recognize same-sex marriage. Update 4/01/04 p.12 SDGL Times 4/01/04 p.16 photo.
The California Supreme Court agrees to hear the case brought by a San Diego lesbian against Bernardo Heights Country Club for discrimination. The suit claims that the country club has refused to treat her and her partner as it does heterosexual married couples. Update 6/17/04 p. 1; SDGL Times 6/17/04 pp. 24-25 photo.
0407 The LGBT Center's North County satellite moves from its San Marcos location to the Being Alive office in Oceanside. This is the second move for the Center North County, which downsized once before due to a lack of donations and volunteers. Update 7/15/04 p.12.
---
2005

0501 The San Diego Gay Rodeo is cancelled for the first time in 16 years. The Greater San Diego Chapter of the Golden State Gay Rodeo Association cites financial constraints as the reason for cancellation. SDGL Times 1/27/05 p.14.
0502 The LGBT Center announces the purchase of a three-story, 23-unit apartment building in downtown San Diego for their new program of transitional housing for homeless 18 to 24 year old LGBTQ+ youth. It is thought that this is the first program of its kind in the country. SDGL Times 2/3/05 pp.14-15 photo; Update 2/10/05 p.7.
San Diego Magazine honors "The 50 People to Watch in 2005" and includes a student who wore to school a T-shirt with the hand-lettered words "I Will Not Accept What God Has Condemned" on the front and "Homosexuality is Shameful" on the back. Tyler wore the shirt on the National Day of Silence, a
day of protest honoring the rights of GLBT students. SDGL Times 2/10/05 p.12.
The owner of Club Montage and Rebar, John McCusker, 31, dies suddenly of
cardiac arrest. His death makes national news when the Catholic bishop of San
Diego refuses his family the right to have a Catholic funeral mass in any
Catholic church in San Diego diocese.SDGL Times 3/17/05 99.1216,18 photos;
and 3/24/05 p.12.
0503 A camp intern, Joan MacQueen, at the Cuymaca Outdoor School in Descanso is fired for discussing lesbianism with sixth graders. SDGL Times 3/10/05 pp.14,18.
0505 LGBT Pride announced award winners honoring individuals who significantly contributed to the community through their leadership and activism. Honorees for 2005 are Champions of Pride, Dr. Bill Beck and Jennifer LeSar; Friend of the Year, Marc Cherry; and Community Service Awards, Todd
Gloria, Cathy Hempshill, and Linda Childers. Update 5/18/05
0506 Fire destroyed the Disabled Resource Center at 1295 University Ave. on 5/15/05. The Center provided the displaced organization a temporary home until repairs could be made or other options explored. Update 5/25/05
0506 LGBT Pride announces 2005 Grand Marshals: Michael "Big Mike" Phillips, Ben Dillingham, Megan Donovan, Joseph Ramelli, and Alice A. Huffman.
0508 Councilmember Toni Atkins is chosen on 7/29/05 by the San Diego City Council to fill the role of mayor until the results of the special November mayoral elections are known. (In addition to Mayor Dick Murphy's resignation, two council members resigned as the result of being convicted of felonies.) Toni, an open lesbian, said her sexual orientation was a non-issue.

In the same week, Mayor Steve Padilla of Chula Vista came out publicly. He is now the second openly gay mayor of a large city (230,000 population) in the U.S., which happens to be an immediate neighbor of San Diego. Update 8/3/05
0510 Governor Arnold Schwarzenegger vetoed the CA Same Sex Marriage Bill on 9/30/05. Protests were staged in 30 cities around the state in opposition to his action. Update 10/4/05
---
2006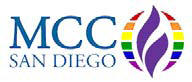 0601 MCC San Diego says goodbye to Pastor Dan Koeshall, Associate Pastor since 1999, who is moving to a new assignment at Pikes Peak MCC in Colorado.
0603 LGBT community celebrates Update's 27th anniversary, at The Center, on 3/18/06. Crystal Heart Awards are presented to Tom Abbar, local businessman and philanthropist, and Suanne Pauley, former Executive Director of San Diego LGBT Pride. Tom Ellerbrock, publisher of Update, presented the awards. Update 3/27/06
MCC San Diego says goodbye to Tony Freeman, Senior Pastor for nearly ten years. Reverend John Gill is named Interim Pastor. Update 3/29/06, p.1.

Update, southern CA LGBT newspaper since 1979 ceases publication with issue #1266 (3/29/06). Update was one of the longest operating gay papers in the U.S. 0604 "Update folds after 27 years" SDGL Times 4/6/06, p.14; Editorial Comment, p.12.
Lambda Archives receives Update materials of 27 years from owner/publisher Tom Ellerbrock to ensure the paper's data is preserved for history, education, and research.

The Center opens $4.1 million Youth Housing Project, 1640 Broadway, providing 23 studios for LGBT youths between 18 - 24 years of age. Counseling will be available for residents and other youth. Hillcrest News 4/29/06, pp.1,2, photo.
---
2007
0701 Eight new laws expanding rights and protections for California's LGBT community, record breaking year for most pro-gay measures. These include State Income Tax Equity Act; SB 1827 allows domestic partners to file jointly for State but still unable to file jointly for Federal tax returns, Equality in Prevention and Services for Domestic Abuse Act, SB 2051 which creates a fund to develop and support education and services for LGBT victims of domestic violence, and lastly the Civil Rights Housing Act of 2006, AB 2800, prohibits discrimination in housing based on race, color, religion, national origin, ancestry, disability and sex (including gender identity), marital status, sexual orientation, familial status and source of income.
0701 First openly gay prosecutor, David Rubin, is sworn in as Superior Court Judge in San Diego County.
0702 Michael Clark, 61, longtime San Diego community activist dies of lung cancer on Jan. 19th. Clark was an openly gay Republican who helped found the first gay and lesbian nonpartisan political action committee in San Diego, the United San Diego Elections Council, in 1980.
0702 Gay and Lesbian Times celebrates the release of its 1,000th issue. GL Times has been in distribution since 1988.
0703 Bob Hattoy, 56, openly gay member of the Clinton administration and remembered as an outspoken advocate for PLWA (People Living with AIDS), died of a heart attack in his sleep at his home on March 3rd. As an activist he addressed the 1992 Democratic National Convention as a person living with AIDS, for which is what he is most remembered.